time:2019-03-07 editor:Mason
Have you ever Join a music festival concert, a public people celebration events or a music concert? We're going to image you ever have (if not we will urge you to remind that situation!). What you might have noticed between the music, among of theses festivities was the hidden piece of equipment keeping you safe, guiding you securely from stage to crowded. If you've ever look at a them , waited in line to for Join a sporting event you'll have notice them too. We're talking about that most important of inventions – the crowd barrier.

RK Concert Barrier, used for aluminum crowd control in front of stage, between areas or designate part, along passageway in concerts to people,stage performance, or sports events, music concert both available.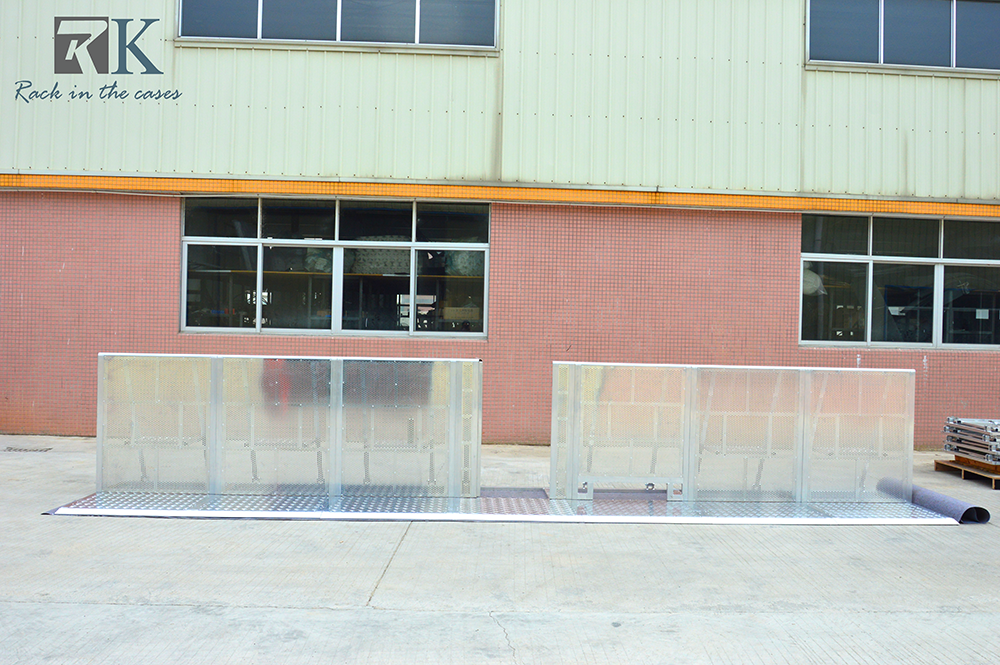 Corner barrier is Flexible in angle adjustment from 90 degree to 145 degree. To make the Front of Stage crowded Barrier used better in different condition of events sites.

You can also contact us directly by: