time:2019-03-07 editor:Mason
RK Staging Systems are the perfect equipment to roo truss systems. Rack in the cases limited has developed a level of full products that provide you with whole lime events solutions. The beyond Stage is one of the strongest and most available systems on the market for building all kind of events. It is ideal for all your business events functions from music conferences, award ceremonies events and exhibitions to banquets, product legs and concerts. With the stage you can create stage structures and hardware made stage platforms panel, entertainment events stages or dance platforms with truss system. By 4 legs with base you can also easily your decks into adjustable legs.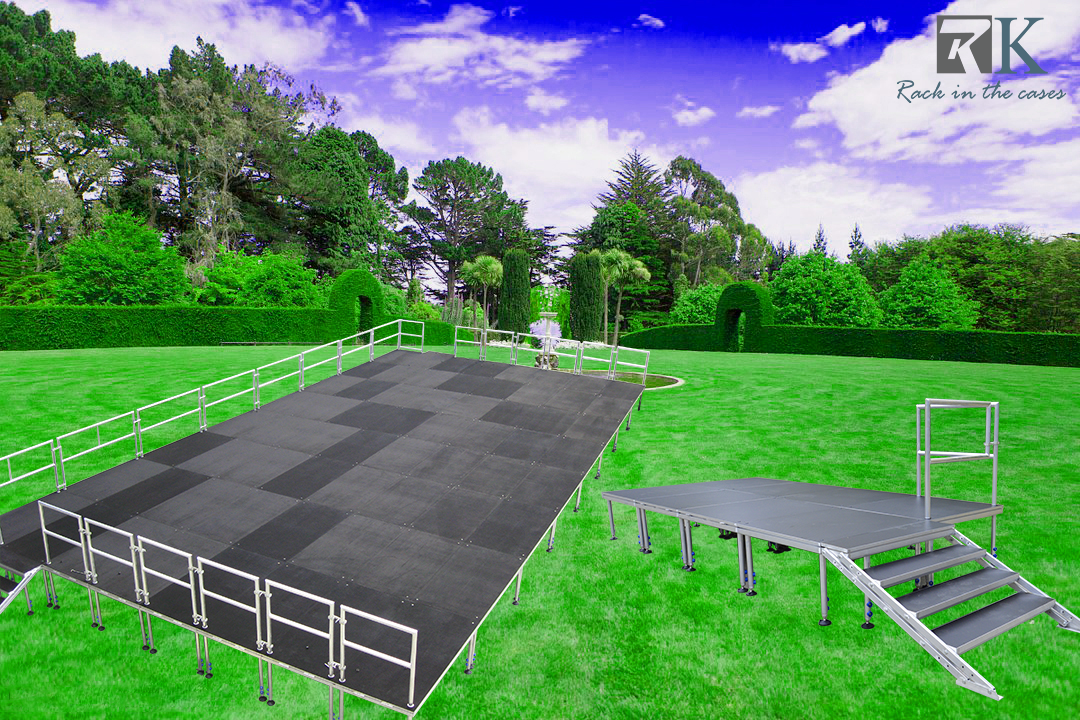 Material:18mm non-slip industrial panel & aluminum tube
Platform dimension: 1X1M;2X1m; 4X8ft, 4X4ft
Platform finishes: carpet, no-slip industrial, painting etc
Platform colors: black
Steps: 2/3/4/5/6 steps
Loading capacity: 750KG-800KGS/S.Q.

You can also contact us directly by: