time:2019-01-07 editor:Mason
Don't despair. At Select Concepts, we responded to the need for a portable, compact, versatile and aesthetically pleasing Stage System- Portable stage system.

Stage performance requirements are not always for a flat rectangular area, far from it. Whether it is for dance, drama, music or speeches, each stage area needs to be utilized at optimum capacity.

Our portable stage requires complete new podiums to provide different height performing spaces with 4 adjustable height legs for all kind of your events.

Square and rectangle Staging System Adjustable Portable Stage Legs are designed and manufactured to make your performance requirements effortless, economical and enjoyable.

Our company and team of devoted engineers strive to ensure that we produce the most superior and advanced modular, lightweight custom staging systems in the industry.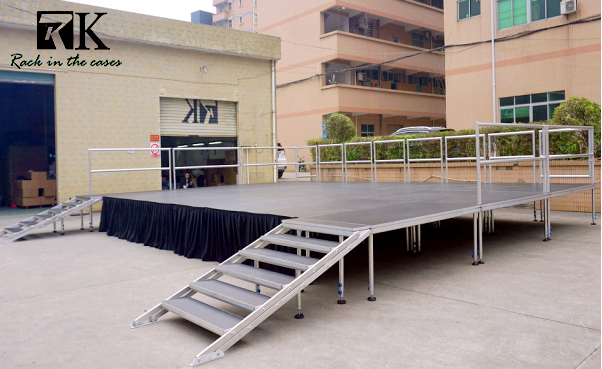 You can also contact us directly by: