time:2019-01-17 editor:Lily
RK team provide gorgeous, dynamic LED backdrops that are cost effective and easy to setup, configure and transport. Create the perfect starry night or colored light backdrop for live entertainment, corporate meetings, houses of worship, the cruise travel industry, educational facilities, and private parties. These LEDs show well, even in high ambient light conditions.

These LED star curtains are great for weddings, events or photo shoots. They come with a DMX interface box, and can be controlled manually or remotely (through a DMX control board, not included).

They come in many sizes, hot sale are 3m high x 4m wide (9.8' x 13' ) and 4m high x 6m wide (13.1' x 19.5' ), and custom size is available. LED star curtain can be used with regular backdrop support kits (sold separately) or hung like curtains.

They come in either all white LEDs, or a mix of white, blue and other LEDs (your choice).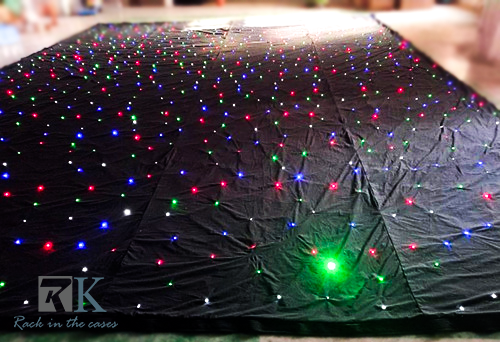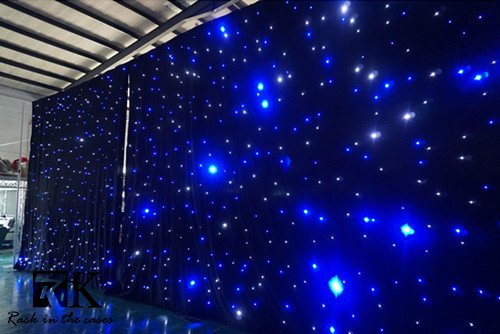 Want price or any question, please don't hesitate to contact us!
You can also contact us directly by: