time:2018-12-06 editor:Lily

RK mirror dance floor are designed like the traditional infinity mirror which creates the illusion of a 3D lighted tunnel. The LED lighting bounces from the mirrors, infinity trails of light can be seen from the top of dance floor, creating the amazing 3D effect!

This LED lighted dance floor panels with tough tempered glass cover, DMX controllable, RGB color for various eye catching patterns and effects. Quick and easy to assemble lock in tracks, built in power supplies. Will be great for model runways, nightclubs, wedding & party event rentals.

Features
1. Unique design,one second to build.
2. Exquisite appearance, mirror glass surface,give you 3D version.
3. Light and thin overall,easy to handle,saving time and labor costs.
4. Tempered glass surface,high durability,Not easy to scratch but easy to be clean,long time use but like new one.
5. Our own mold,One-piece case, seamless, waterproof and prevent moisture.
6. Color ever-changing,more modern,so cool and fashion.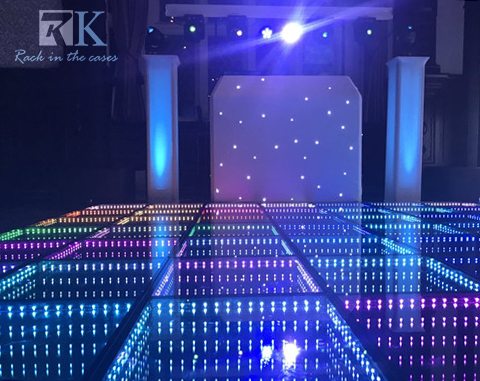 RK dance floor



RK dance floor
Want more details? Then give us a call.
You can also contact us directly by: