time:2018-12-27 editor:Lily

Does your organization, school, or church put on events in a number of different places? RK mobile stage system would be an ideal choice for anyone who needs a stage that can be moved easily from place to place.

The RK
portable stage
has several mobile stages for sale including modular stages, folding risers, stage wheel kits. Whichever stage on wheels you choose, you will find that it also comes topped with your choice of non-slip industrial material, carpet,, or tuffcoat finish.

Portable stages on wheels allow for easy transport, whether across the room or across the campus. The wheels simply do the work for you. These stages can also be easily stored by folding them up—this way, they take up only minimal space when not in use.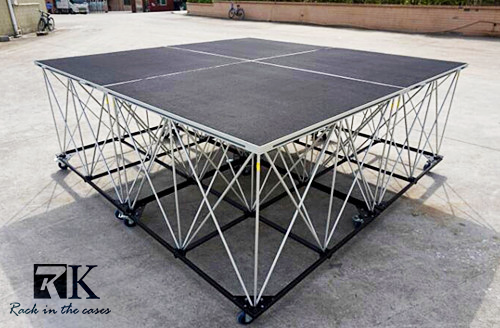 Want price of RK truss system or any question, please don't hesitate to contact us!
You can also contact us directly by: