time:2018-11-07 editor:Mason
Convenient and totally secure Cam-Lock fastening is a breakthrough improvement to the Event portable dance floor. Cam-Locks are easy to engage and eliminate the problem of dance floor panels separating while in use. The Event Cam-Lock fasteners replace traditional set-screws so there are no longer any small parts to lose. With no lost parts, there are fewer headaches for the floors owner.
Each 3x3 ft or4X4ft dance panel consist of a nine tile surface. Our portable dance floor fits together easily for quick and safe set-up. It also features, optional soft corners and silver aluminum trim, with 11 degree slope for easy access. These panels are available in Wood Grain Vinyl.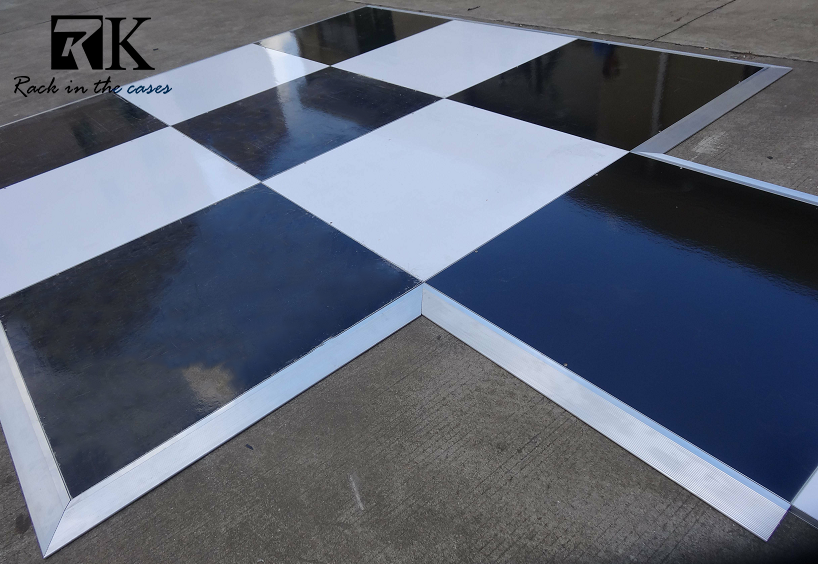 1. High quality 3x3 or 4X4ft panels
2. Commercial grade portable dance flooring
3. Vinyl top surface
4. Long lasting durable surface
5. Fast and easy installation
6. Cam-lock technology, strongest locking mechanism
7. Only one tool needed for assembly
8. Best pricing available

Should any question, that is welcome.Thanks.
You can also contact us directly by: